Real Estate Consistently Voted Best Investment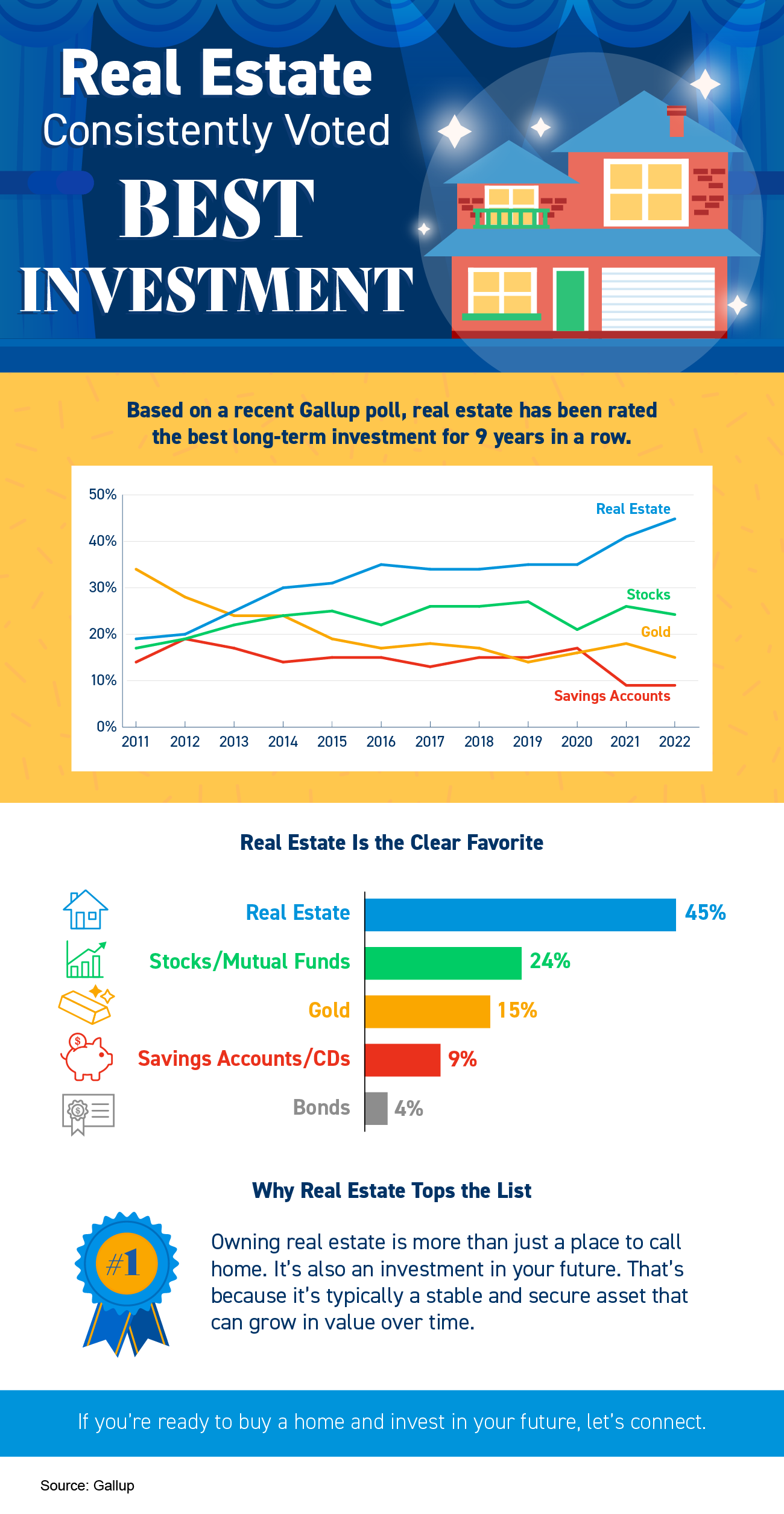 Some Highlights
Based on a recent Gallup poll, real estate has been rated the best long-term investment for nine years in a row.
Owning real estate is more than just a place to call home. It's also an investment in your future. That's because it's typically a stable and secure asset that can grow in value over time.
If you're ready to buy a home and invest in your future, let's connect.
Check out our FREE Market Evaluation Report and find out your home is worth!
Let's connect today to discuss the options that are best for you.
Watermark Real Estate Group: 843-989-0065
Let's Connect Today!
Radha Herring, Broker | 843-424-8811