Your Checklist To Get Ready To Sell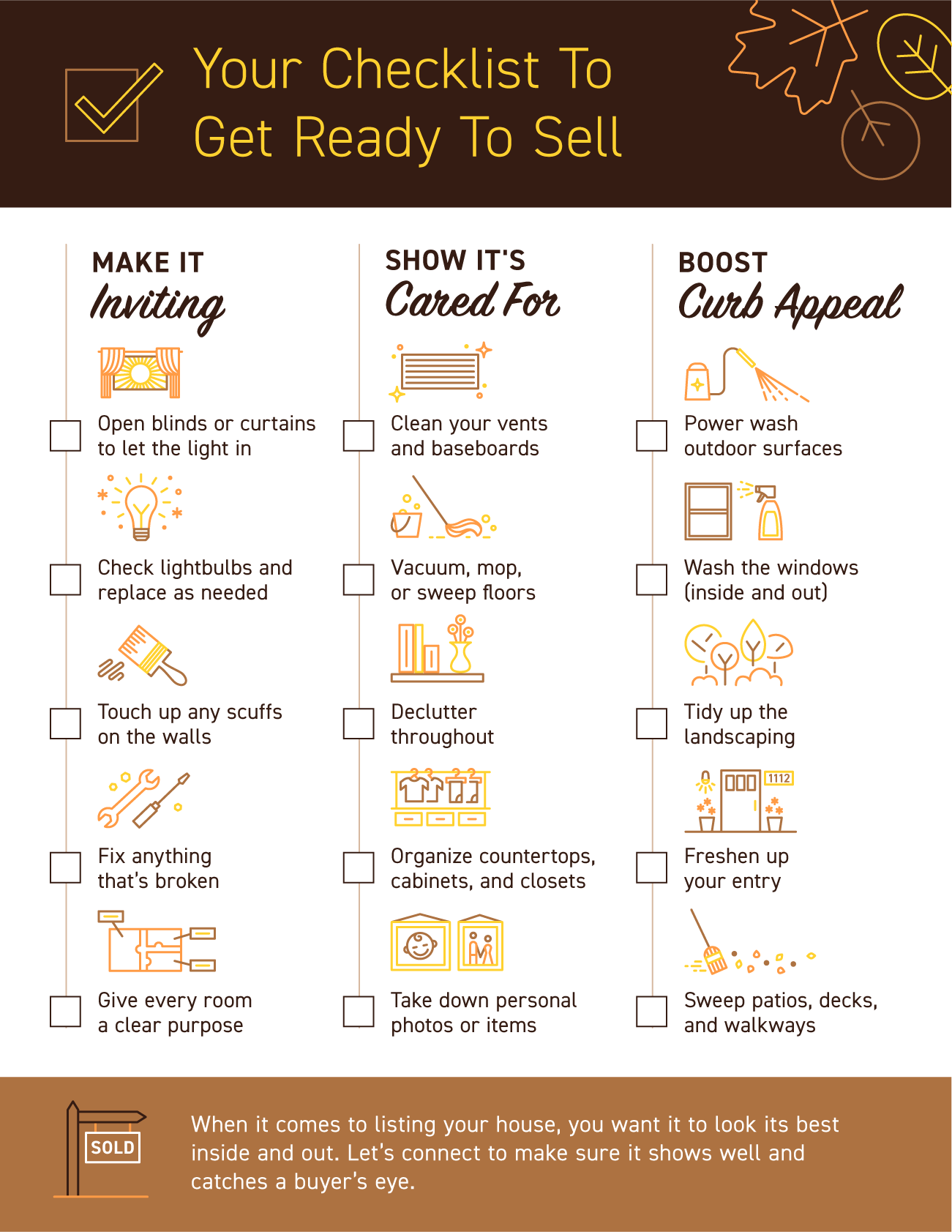 Some Highlights
When it comes to selling your house, you want it to look its best inside and out.
It's important to focus on tasks that can make it inviting, show it's cared for, and boost your curb appeal for prospective buyers.
Let's connect to make sure your house shows well and catches a buyer's eye.
Check out our FREE Market Evaluation Report and find out your home is worth!
Let's connect today to discuss the options that are best for you.
Watermark Real Estate Group: 843-989-0065
Let's Connect Today!
Radha Herring | 843-989-0065
rherring@watermarkagents.com
#ShopLocal #SellLocal
Buy with Confidence | Sell with Success