Reasons Renters Buy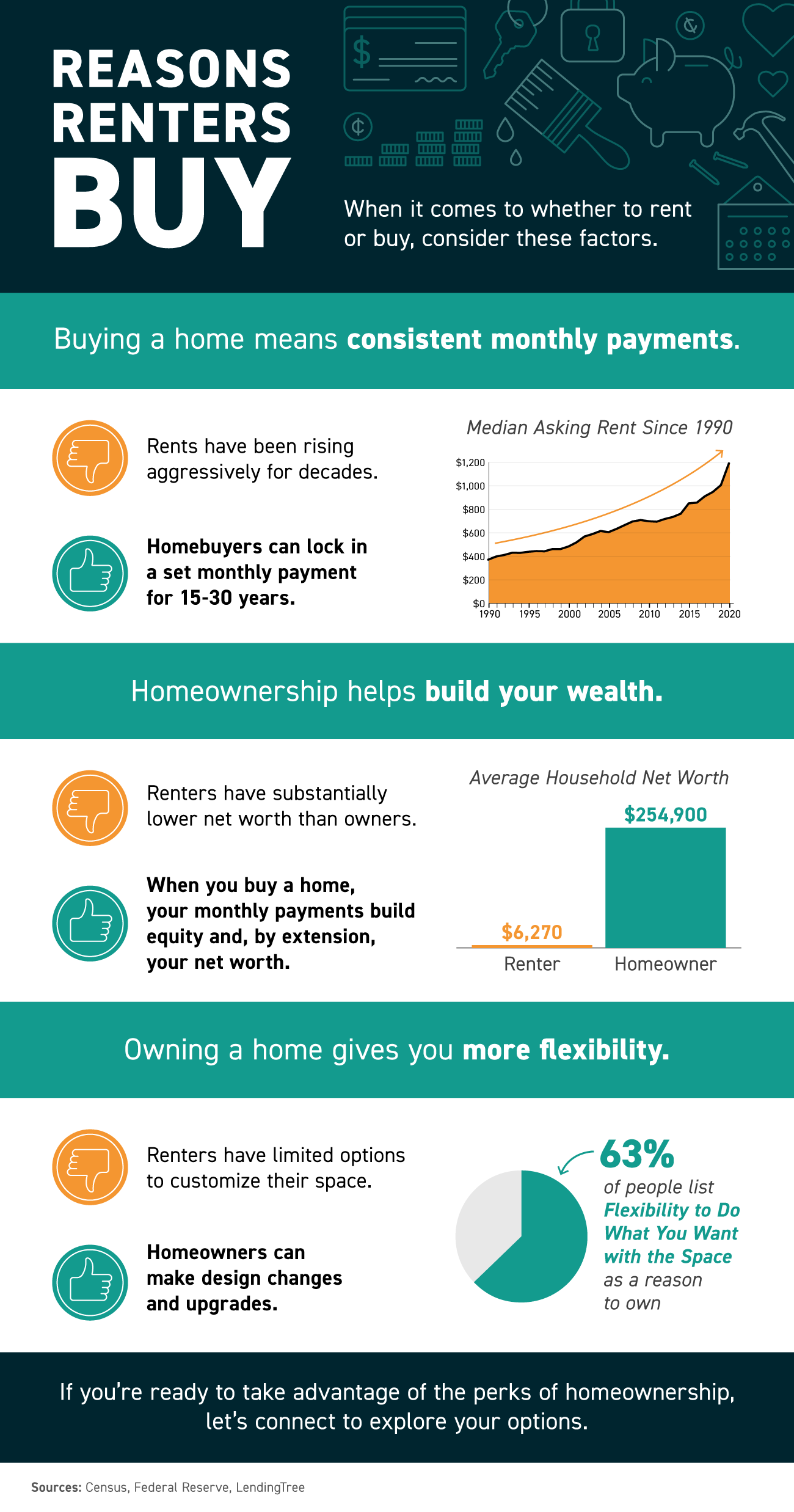 Some Highlights
When deciding whether you should rent or buy, make sure you're considering these factors.
Buying a home means consistent monthly payments. Homeownership also helps to build your wealth. And owning a home gives you greater flexibility than renting.
If you're ready to take advantage of the perks of homeownership, let's connect to explore your options.
Check out our FREE Market Evaluation Report and find out your home is worth!
Let's connect today to discuss the options that are best for you.
Watermark Real Estate Group: 843-989-0065
Let's Connect Today!
Radha Herring | 843-989-0065
rherring@watermarkagents.com
#ShopLocal #SellLocal
Buy with Confidence | Sell with Success