What Is Multigenerational Housing?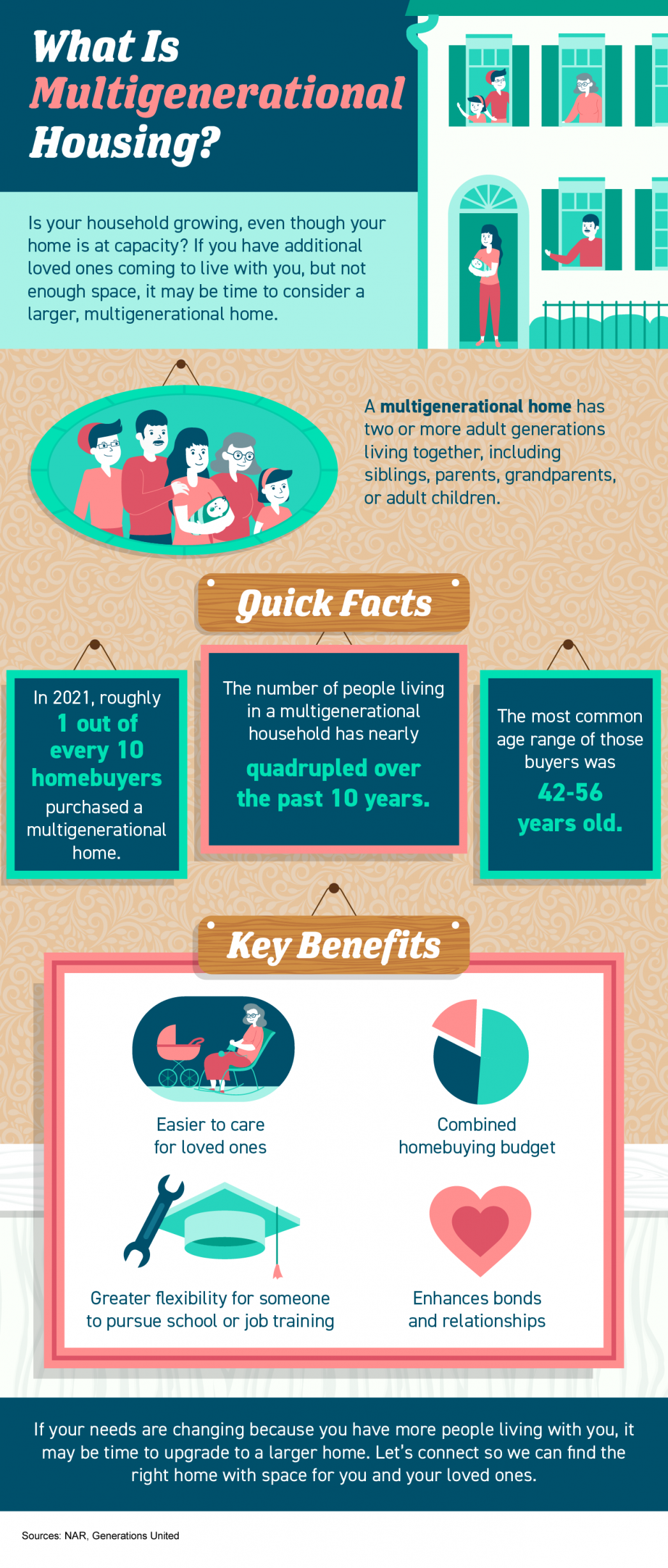 Some Highlights
If you have additional loved ones coming to live with you but don't have enough space, it may be time to consider a larger, multigenerational home.
Some key benefits of multigenerational living include a combined homebuying budget, shared caregiving duties, enhanced relationships, and more. These benefits might be why more people are choosing to live in multigenerational homes today.
Let's connect so you can find a house that meets your changing needs and has plenty of space for you and your loved ones.
Check out our FREE Market Evaluation Report and find out your home is worth!
Let's connect today to discuss the options that are best for you.
Watermark Real Estate Group: 843-989-0065
Let's Connect Today!
Radha Herring, Broker | 843-424-8811